Peppermint Days, Lyons NY 2018
If you like parades, fireworks, concerts, food, car shows and small-town charm then you want to be in Lyons NY from July 13th – July 15th. 2018. Lyons celebrates its heritage as the Peppermint Capital of the world. In 1841 E.G. Hotchiss located his essential oils business to Lyons where he processed the locally grown peppermint plants into oils and other related products.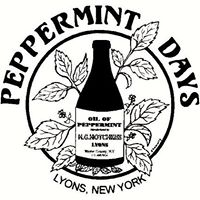 Lyons is the county seat of Wayne County, the village is full of historical buildings and architecture, six village properties are listed on the NYS and National Register of Historic Places. It is also a "Main Street USA" designated village.
Read More