2018 Navigation Season On The Erie Canal
Dates & Hours of Operation during the 2018 Navigation Season on the Erie Canal
The New York State Canal Corporation announced once again that the navigation season on the Erie Canal will be shortened to a schedule similar to the 2017 season.
Boaters are advised that, conditions permitting, the Eastern Erie Canal (locks E-2 Waterford through E-23 Brewerton will be opened on Tuesday May 15th. at 10:00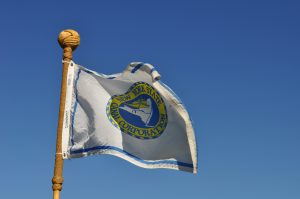 The balance of the New York State Canal System, including the Champlain Canal, Western Erie Canal, Oswego Canal and the Cayuga/Seneca Canal will be opened on Friday May 18th. at 7:00 a.m. conditions permitting.
The entire Erie Canal System will close for the season on Wed October 10th. at 5 p.m.
The standard hours of operation for the 2018 season are 7 a.m. to 5 pm. with the following locks and lift bridges having extended hours until 10 p.m. from May 18th. to Sept. 12th.
Lock C-1, Halfmoon
Lock E-7, Niskayuna
Lock E-23, Brewerton
Lock O-1, Phoenix
Lock O-2, Fulton
Lock O-3, Fulton
Lock E-24, Baldwinsville
Main Street Lift Bridge, Fairport
Lock E-32, Pittsford
Lock E-33, Henrietta
Spencerport Lift Bridge
Adams Basin Lift Bridge
Park Avenue Lift Bridge, Brockport
Main Street Lift Bridge, Brockport
Holley Lift Bridge
Hulberton Lift Bridge
Ingersoll Street Lift Bridge, Albion
Main Street Lift Bridge, Albion
Eagle Harbor Lift Bridge
Knowlesville Lift Bridge
Medina Lift Bridge
Middleport Lift Bridge
Gasport Lift Bridge
Exchange Street Lift Bridge, Lockport
Lock E-34/35, Lockport
Lock CS-1, Cayuga
Lock CS-2/3, Seneca Falls
Lock CS-4, Waterloo
In addition to the structures listed above, Locks E-2 through E-6 and Guard Gate #2 in the Waterford Flight will operate on demand from 7:00 a.m. to 10:00 p.m. from Thursday through Monday from May 18th to September 12th. During the same period, the hours of operation for the Waterford Flight will be 7:00 am to 6:00 p.m. on Tuesdays and Wednesdays. Due to roving operations, some delays may be experienced during certain periods in the Waterford Flight.
Vessels are required to arrive at a lock at least 15 minutes prior to closing to ensure being locked through, and at a lift bridge at least 5 minutes prior to ensure an opening.
If there is any positive information out of the Canal Corporations continued reduction in the length of the navigational season it's the fact that they have once again suspended the fees associated with recreational boating.
We welcome your comments on this years schedule. All comments will be forwarded to the Canal Corporation.