2022 Navigation Season on the Erie Canal opening day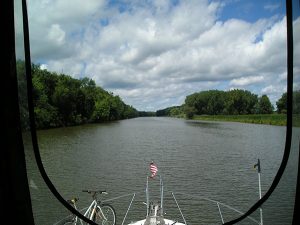 We are excited to announce that the NYS Canal Corporation has announced the opening date for the Canal system for 2022.
Mariners are advised that, conditions permitting, all portions of the New York State Canal system are scheduled to open Friday, May 20, 2022, at 7:00 a.m. for the 2022 navigation season. This proposed schedule of operations could be impacted by the COVID pandemic and/or the need to repair critical infrastructure. The public will be notified accordingly through the Notice to Mariners system if this occurs. There are no tolls or fees for recreational use of the Canal system in 2022.
The Canal Corporation urges all users to register to receive updates through the "Notice to Mariners" notification program at www.canals.ny.gov.
For updates and information, please visit Canals.NY.gov or follow us on Facebook or Twitter