The Art of The Erie Canal
The Erie Canal, the foremost engineering marvel of the 19th century, sparked the imagination of artists in America and abroad. On display through September 23, 2018 This companion exhibition to Enterprising Waters: New York's Erie Canal looks at the art inspired by the canal and the opportunities it afforded artists both trained and untrained working in a variety of media, such as paintings, photographs, sketches, transfer-printed earthenware and beadwork. A selection of 60 works comes from the collections of the New York State Museum, the Arkell Museum at Canajoharie and other cultural institutions and private lenders from across the state.
These works represent just a small sample of the wealth of Erie Canal art made over the course of its first 150 years.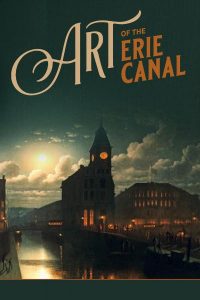 The New York State Museum gratefully acknowledges the lenders that have contributed to the Art of the Erie Canal exhibition:
Albany Institute of History & Art, Alexandra Anderson. Arkell Museum at Canajoharie, Dolores Elliott, Erie Canal Museum, Fenimore Art Museum, Memorial Art Gallery of the University of Rochester, Munson-Williams-Proctor Arts Institute, New-York Historical Society, Onondaga Historical Association, Private Collection, Rochester Historical Society, and the Union College Permanent Collection