Fees Are Waived For Recreational Boaters On The Erie Canal in 2018
For the second straight year fees for recreational boaters are being waived for all recreational boaters on the Erie Canal Season. That's the good news, of course that notice came out right after the notification from the New York State Canal Corporation related to the once again shortened schedule for the 2018 navigation season. The revised schedule is posted here.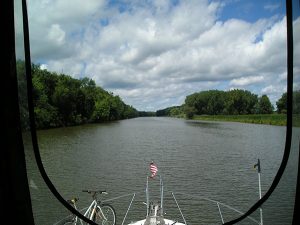 It is very important that the recreational boaters of the region get out on the water this year, the only way to the Canal Corporation and it's parent the NY Power Authority will return to a full navigation season is by the boaters and the communities along the canal getting out on the water, attend the waterfront events, use the locks. A record is kept of every lock through done on the entire system. If you're concerned because the locks in your community are only open to 5, get out and use them. The amount of locking's in any specific lock is the only way the Canal Corp. can determine the boat traffic in a particular area.