New Shuttle Service For Cyclists On The Erie Canal
A new shuttle is available for cycle tourists visiting the Erie Canal Corridor. Erie Canal Bike Shuttle is poised to bring more visitors than ever to the wonderful 360 mile Canalway trail and all that it has to offer. With promotions like Bike and Stay packages in addition to daily cyclist shuttle transport, this much-needed service brings cyclists of all abilities to the fun and adventure of the Canal.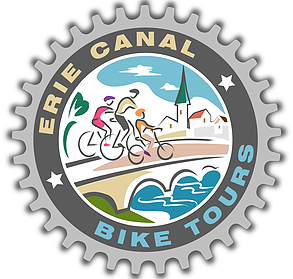 "There is something for everyone here, great local flavor, rich history, beautiful scenery and tons of attractions for both kids and adults. I fell in love with the area and quickly realized that cycle touring was one of the best ways to take it all in, however not necessarily the easiest" said Diane Kolifrath, owner of Erie Canal Bike Shuttle. "Our goal is to make it fun and easy for people to plan an exciting multi-day vacation on the Canalway trail. We've been designing trips for cyclists of all abilities as well as putting together an incredible pocket guide with detailed maps and merchant listings that connect visitors with accommodations, restaurants, attractions and events."
With a variety of shuttle options and prices, and tour packages starting at $125, Erie Canal Bike Shuttle is dedicated to making the Erie Canal a vacation destination that everyone can afford. For Shuttle reservations, tour package or other cycling information, visit www.gobikeerie.com.