No matter where your travels take you on the Erie Canal, one of the best encounters you could have would be with the Bridge House Brat's of Phoenix NY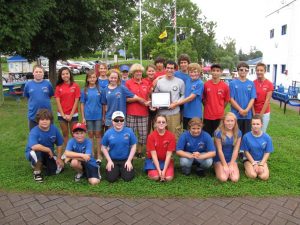 They are a group of local volunteer kids who strive to make their community better. They serve food from the local restaurants to boaters and anyone who wants to come join them from land. They host events throughout the summer for all to enjoy, they keep the streets cleaned and full of fresh flowers. join them down on the Canal, sit on the dock and enjoy music and some of Phoenix's finest local foods!
Their mission statement states that they will, by the effective use of the resources available to them. enhance the quality of life of all who participate in and or take advantage of their efforts.
We will develop an ongoing program for the youth of the area that teaches the concepts of service, co-operative work effort and individual growth. We will offer diverse hospitality services to tourists and town folks in an effort to increase business for our local stores and restaurants. We will create and maintain a bridge house museum for all to enjoy our heritage. We will host events for community growth and entertainment. We will work to keep streets, the canal and pathways clean and healthy. We will serve our village officials in any capacity when called upon.
As a boater, I experienced The Bridge House Brat's personally The Brat's were at the docks to catch my ropes, they were back to ask if I needed anything, I asked about a bag of ice and it magically appeared minutes later. At a time where there is so much negative conversation on the youth of today. Phoenix NY is one place where that's not a problem
Make sure as you're planning your trip on the Erie Canal, that you plan a stay in Phoenix and experience one of the best youth group interactions you could possibly encounter