World Canals Conference 2017 in Syracuse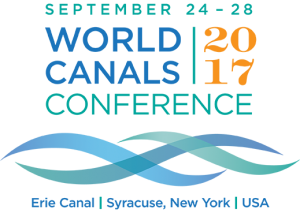 Save the date: September 24-28, 2017!
The spotlight will be on the Erie Canal and Central New York for the 2017 World Canals Conference (WCC)!
The 2017 conference will explore and celebrate inland waterways as agents of transformation: Once mothers of cities and ports, transformers of landscapes and builders of nations; now drivers of community revitalization, makers of power and suppliers of essential water.
The conference will also reveal how the Erie Canal, North America's most important and longest lasting manmade waterway, helped Syracuse transform from a cluster of huts in a swamp to a center for manufacturing, commerce and education. There will be presentations about operation and maintenance of historic canals, environmental issues, economic and community revitalization, tourism, recreation, historic preservation, and interpretation.
Conference events, many of which will be open to the public, will showcase the city and region's canal heritage on a global stage: in, on and around the waterway.
The World Canals Conference 2017 is being hosted by the New York State Canal Corporation, Erie Canalway National Heritage Corridor, and Visit Syracuse. WCC will make its debut in Syracuse September 24-28, 2017, during the bicentennial year of the ground breaking for the original Erie Canal.
check out the official website of the World Canals Conference