Oswego's Harborfest is a four-day festival which takes place each year on the last full weekend in July and is typically attended by more than 100,000 visitors.
Since its founding in 1988 Harborfest has brought to its stages more than 600 national, regional and local performing artists. The event is spread over 5 different venues throughout the city with shuttle bus service available throughout the event.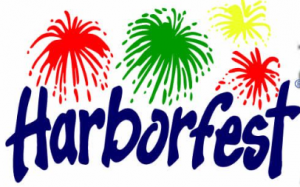 This year Harborfest will include more than 50 musical acts, and this year the Harborfest Midway will be returning and so will the classic carnival favorite, the Ferris wheel. Oswego's own Ferris Wheel Supper Club has offered to sponsor the popular attraction that is sure to draw crowds all weekend long. Strates Shows, America's only railroad carnival, travels the United States during a seven-month season, transporting personnel and equipment with 61 rail cars and 34 trucks. Traveling with the show are some 400 employees and families who operate the rides, games and concessions. The show and its legacy have been a fixture of Central NY for over six decades and continues the grand tradition with its third trip to Harborfest.
Again, this year you'll be able to enjoy a Grucci Fireworks show over the Harbor on Saturday Evening. For more information on Harborfest visit their web site at www.oswegoharborfest.com
The city of Oswego is located on the northern terminus of the Oswego Canal, part of the 524 miles of navigable waterways of NYS's Erie Canal system. If you're planning a visit to Oswego check out www.visitoswegocounty.com for more information.