Join in on the fun as Seneca Falls celebrates their second annual Locktoberfest. It's an awesome autumn celebration of our local heritage, farms, craft-beverages, food and cuisine, Artisans, crafters, boaters, families and community all along the Seneca Falls Canal Harbor along the "wall"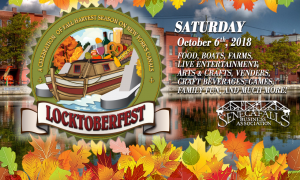 The party kicks off first thing Sat. morning Oct. 6th. as the Seneca Falls Rotary Club sponsors a Pancake Breakfast. Pancakes will be flipping at the Seneca Falls Community Center.
Proceeds will help the club support many local projects which include the United Way backpack programs, literacy volunteers, reading in the schools, the House of Concern Thanksgiving Dinners, Camp Onseyawa, educational scholarships, Project Graduation, National Women's Hall of Fame, Seneca Falls Children's Committee and many others.
The pancake breakfast goes from 7am. – 11am. $8.00 for adults, $4.00 for children 12 and under.
Take a Hayride down the Ludovico Sculpture Trail.
Hayrides will take you from the Locktoberfest location on the North Side of the Canal to the South side and down the beautiful Ludovico Trail. The Ludovico Sculpture Trails is a trail that parallels the south shore of the Cayuga-Seneca Canal in Seneca Falls. It will eventually be part of the Erie Canalway Trail that reaches across New York State.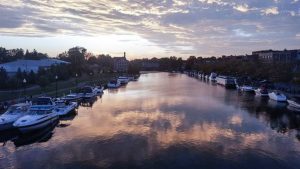 This trail is special in that it is a sculpture garden as well as a trail. The first sculpture that was installed along the trail is called, "The Status of Women" and commemorates six important points in women's history. You will also find statues of Amelia Bloomer and Mary Baker Eddy, two prominent women in women's suffrage.
After a day of family fun, live music and food, help us create an unforgettable night by lighting up the Canal Harbor with your personalized Floating Lantern. Floating Lanterns will be available for decorating and personalization throughout the day during Locktoberfest. Once the sun has set, the lanterns will be launched.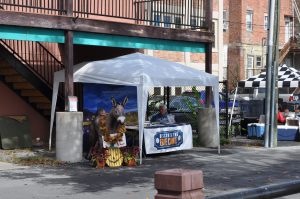 Music starts at 12:00 and runs all day through 10:00 when the festival concludes. For more information visit the Locktoberfest website

Locktoberfest Seneca Falls is sponsored by the Seneca Falls Business Association